Making Each Experience Memorable
As professional Architects and planners,
we are your logistical experts.
Our planning teams work with Structural , MEP Engineers, suppliers, contractors, communication companies,
and interior furniture companies,
making sure everything is in place from Base building to Interior Design.
JSArchitects provides Contract Administration services during construction for Quality Assurance ,Quality control. and Special Inspection. Our team will deliver the perfect
blend of Engineering and Project Mangement to ensure the project is a success.
More and more owners are requiring Architects to provide BIM modeling. JSArchitects is well qulified to provide Building Models using Autodesk Revit software. REVIT is becoming a necessity for companies and industries. Our team has an extensive amount of
design and drafting experience in REVIT.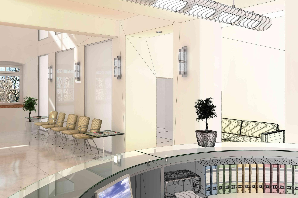 The principal of JSArchitects is an experienced Architect in New York City. JS is a Registered Architect, member of the American Institute of Architects (AIA). American Institute of Certified Planners (AICP) and National Council of Architectural Registration Boards (NCARB). He served as Director of Development for Javits Convention Center and as Program Director for New York City Health & Hospitals Corporation. Our qualifications and experience brings value to the projects we undertake for clients in the public and private sectors. Our relationships and connections allow us to participate in unique and engaging planning projects from inception to completion all around the greater New York region.